Announcing Edge Cloud 7.1

We are excited to announce the availability of Edge Cloud 7.1, the latest update to our Edge Cloud platform. This update contains new features, new integrations, and several improvements.
Below we'll highlight a few of the core features of 7.1, including some important information for our customers utilizing Global Payments Integrated for payment processing. For a more detailed recap of all the features and improvements included in Edge Cloud 7.1, check out the full release notes.
Updated Integration with Global Payments Integrated
One of the major components of this update is our revamped integration with Global Payments. In addition to leveraging Global Payment's latest and most secure payment platform, this updated integration delivers significant new functionality and additional payment options. Best of all, the integration is fully backward compatible with existing payment tokens and account credentials. Updating to 7.1 is all that is required to start taking advantage.
Note: Global Payments will be sunsetting the payment platform currently used by Edge Cloud 7.0 at the end of November 2022. For this reason, customers using this integration must install the 7.1 update on all workstations as quickly as possible to avoid any disruptions in payment processing.
New Features
EMV/Chip Support: New processing methods, such as EMV and contactless payments, are available when utilizing a supported payment terminal.

Debit Card Support: One-off payments can be processed using debit cards utilizing a supported payment terminal.

Decline Minimizer: This service will attempt to automatically update card-on-file information when processing recurring payments to combat declines due to card expiration or replacement.

Full Functionality in Canada: All options for payment processing, including ACH, debit, and EMV, are available to our customers both in the United States and Canada.
Unencrypted Swipers
The hand-held swiper devices currently used within Edge Cloud to process credit cards come in two varieties: encrypted and unencrypted. Encrypted swipers, also known as level 3 swipers, are the most common devices in use today and the recommended solution. While we will continue to support unencrypted swipers with 7.1, we recommend that you replace those devices with either an encrypted substitute or one of the newly endorsed EMV payment terminals.
Edge Cloud 7.1 will notify you the first time a payment is processed if an unencrypted swiper is in use. In addition, the message below will continue to be displayed when processing payments until the unencrypted swiper is replaced with one of the recommended devices.
New Payment Terminals
After completing the Edge Cloud 7.1 upgrade, payment terminals that support new payment methods, such as EMV and debit, can be ordered by contacting Global Payments Integrated directly. Global Payments will also assist with the initial device setup and configuration once received.
New Credit Card Payment Flow
You'll notice a few new operational changes when processing credit card transactions within Edge Cloud. The first is the requirement to state whether you will be keying card information in manually (keyed manually) or interacting with a device, such as a swiper or payment terminal (acquired with device). Edge Cloud will display a specialized window to complete the payment transaction based on this decision.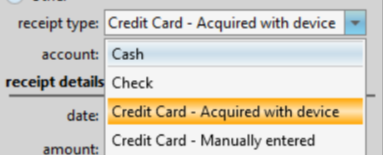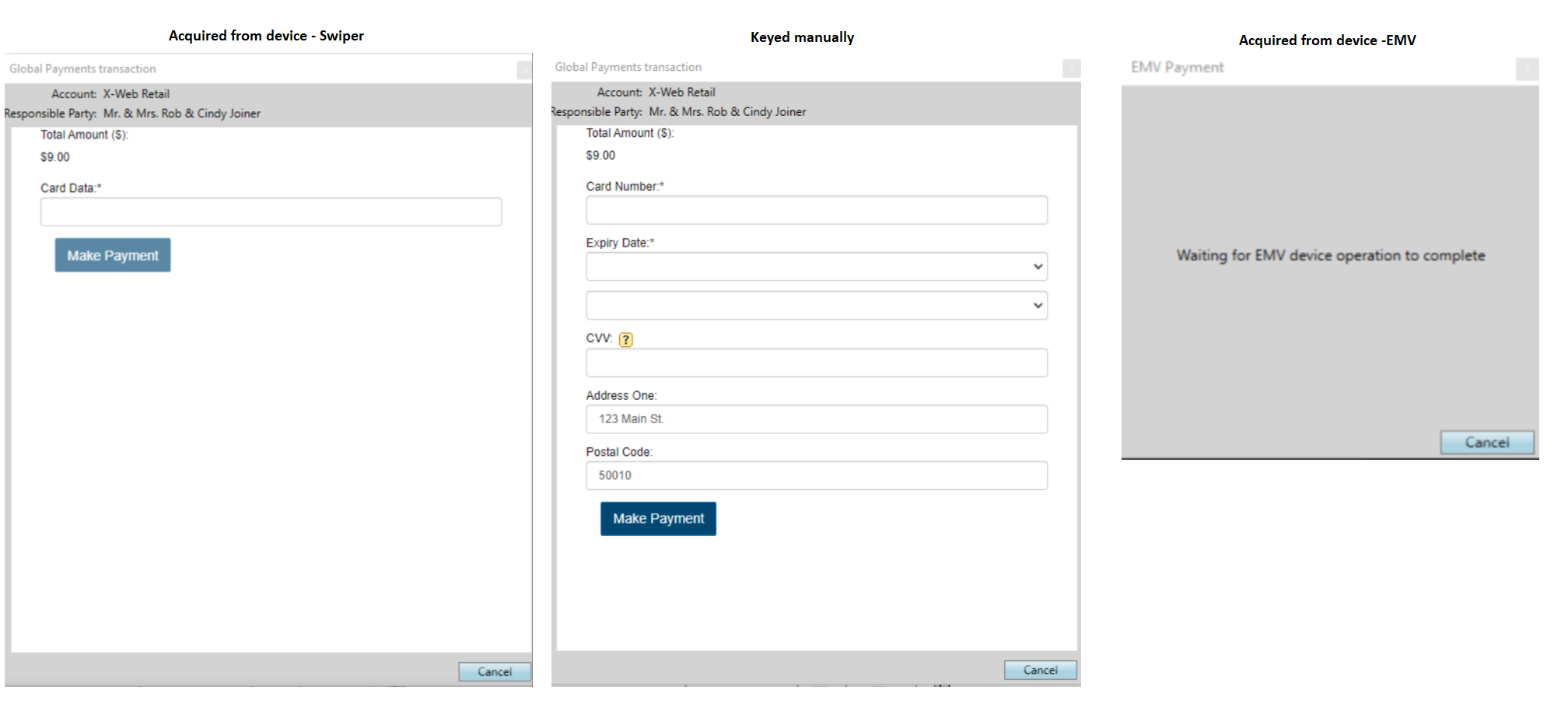 If multiple EMV devices are configured for a given workstation, and the "acquired with device" option is selected, a new option will appear for you to choose a device from the list to process the transaction.

Improved DDX Integration
It's never been easier to track prescriptions and lab appliances with DDX. This improved integration leverages the existing Visual Tag and Alert systems to provide real-time updates on case status within the most visible areas of Edge Cloud, such as the Scheduler and Patient Folder.
In addition, a filter option is available to display historical DDX events within the Treatment Hub. Once selected, any previous DDX activity is interleaved by date next to existing chart entries with a clickable interface to open DDX to the specified patient quickly.

Edge Proposal
Edge Proposal is our upcoming case presentation and acceptance module that will fully integrate into Edge Cloud 7.1.
We want all of our customers to be able to use this much-anticipated feature, and we have decided that once released, Edge Proposal will be available within Edge Cloud 7.1 for everyone free of charge. If you have already submitted an order for Edge Proposal, please know that you haven't and won't be charged.
With the 7.1 update, we are beginning the roll-out of Edge Proposal to a closed group of customers in our early adoption program. Stay tuned over the coming weeks for additional information once we start to expand access. If your practice would be interested in being among the first to use Edge Proposal once we complete the early adoption program, email us at development@ortho2.com.
Closing
We are excited for your practice to begin using these features! To get started, check out the full release notes to learn more about the Edge Cloud 7.1 update or visit our online help system for additional in-depth information. As always, our Software Support Team can be reached at ortho2support@ortho2.com or 800.346.4504 to assist with any questions you may have.